As grocery prices continue to rise, many Canadian consumers are finding it harder and harder to make their food budgets stretch. 
With budgets stretched thin due to inflation and high interest rates, getting the most out of your trip to the grocery store is taking on even greater importance than before. Fortunately, there are several strategies you can use to save money and still enjoy healthy and delicious meals. 
By shopping strategically, meal planning, and taking advantage of discounts and sales, you can stretch your food budget further than you might think.
In this article, we'll share some practical tips and tricks for getting the most out of your grocery shopping trips, so you can save money without sacrificing quality or nutrition.
Here are some tips to get the most value when you shop:
1. Check the price per unit
By comparing the displayed prices for what items cost per 100 grams or whatever the standard unit is, you can get a better sense of how items compare, and which ones offer more bang for your buck. Right up there with planning your meals ahead of time and not going to the store on an empty stomach, this piece of advice is classic because it works.
2. Do a gut check on quality
Food fraud, which is when food is not what it claims to be on the label, is something you should be aware of. For fraud targets such as honey, olive oil or spices, use logic and consider if something seems off. Is the price way too good to be true? Does a claim on the label seem highly dubious? Maybe there's no way it could have been grown in a Canadian climate even in a greenhouse? Trust your gut to make sure you're getting your money's worth.
3. Reach for house brands
House brands, or store brands, are great for those trying to keep their spending to a minimum as these products are often more affordable than major national brands. Compared to national brands, these house brand products offer the same high quality at a lower price, and sometimes even bigger sizing.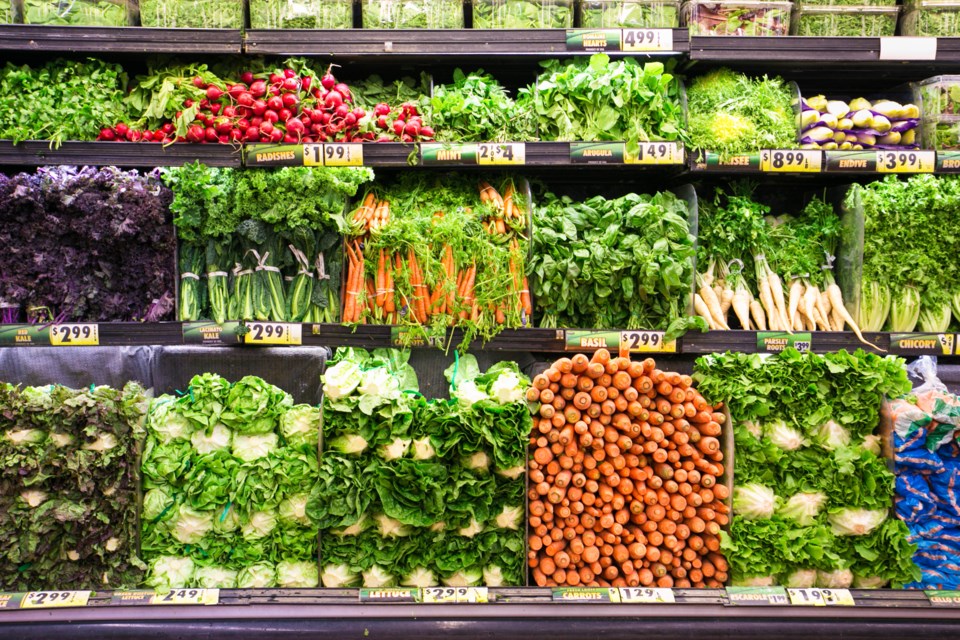 4. Shop and eat seasonally
Produce is cheaper when it's in season. Seasonal fruits and vegetables may also offer more nutrients than out-of-season food that has travelled a long way. Seasonal food will often appear much brighter and plump than non-seasonal, but ask your retailer, consult an almanac or go online to double check what's in season.
5. Check for flyer deals
Many grocery stores have weekly and bi-weekly flyers, creating more opportunities for you to shop for great products on sale. A great way to take advantage of these discounts is to stock up on items you know you need and will use at a later date – pantry essentials, frozen produce and non-perishable items, for example.
6. Look for in-store deals
Most retailers offer in-store specials that are not promoted in flyers. Always keep your eyes peeled when browsing aisles since these deals will typically be marked with a sale sign. You can also check social media feeds for flash deals or information about in-store promotions.
7. Pay attention at the checkout
It's easy to get caught up searching for your wallet or bagging your groceries, but it's worth noticing if items scan correctly at checkout. Most Canadian grocery stores choose to abide by the Scanner Price Accuracy Code. According to this code, if a scanned price is higher than the displayed or advertised price, the retailer will honour the lower price. If the product is 10 dollars or less, it's free of charge. If it's more than 10 dollars, they'll give you a 10-dollar discount. You just have to notice and ask.
So if you're feeling the pinch of rising food prices, don't worry! With a little bit of planning and some savvy shopping techniques, you can keep your food budget under control and still enjoy tasty, nutritious meals.

link