Sponsored
Special events for special women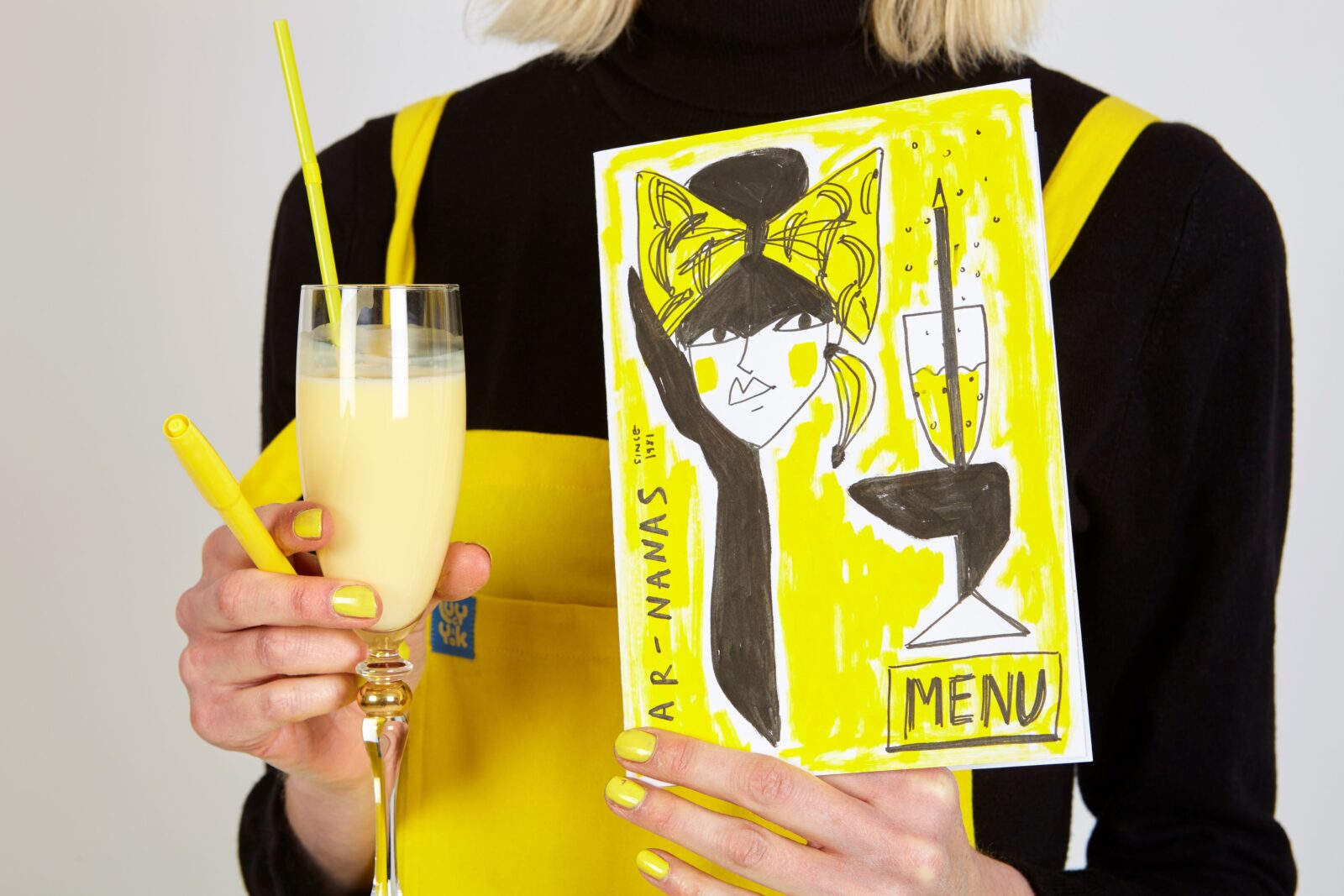 Selfridges is to pull out all the stops once again this Mother's Day, with a bumper programme of events to celebrate the most important women in our lives. 
The huge retailer will run a series of workshops, pop-ups and experiences across both its sites in Manchester. 
Visitors to the luxury department store in either Exchange Square or at the Trafford Centre will be able to book in for beauty masterclasses, join art workshops (with a mimosa in hand, naturally), and browse the beautiful blooms in the pop-up Frog Flowers.
There's even an experience geared specifically towards new mums, offering a day of pampering as well as the chance to buy something special for the new arrival. 
All weekend at Selfridges Trafford there'll be DJs performing to shoppers, with someone on the decks between 12pm and 5pm. 
Mother's Day falls this year on Sunday 19 March, but the events at both Selfridges sites in Greater Manchester will run from 15 March until the day itself. 
Your full guide to Mother's Day events at Selfridges
Selfridges Manchester Exchange Square
Frog Flowers pop-up – 15-19 March
The Northern Quarter's renowned Frog Flowers will be hosting a pop-up space on the ground floor of Selfridges, where shoppers can pick up beautiful Mother's Day blooms. 
The floristry studio also has a permanent presence over at Selfridges Trafford.  
Mother's Day Beauty Workshop Series – 15-18 March
The beauty area on the lower ground floor is set to host loads of beauty and fragrance workshops from some of the world's best-loved brands. 
On 15 March, heritage brand Penhaligon's will hold a beauty workshop (£20 tickets are redeemable against a purchase on the day), at both 12pm and 5pm – you can call 0161 838 0606 to book in. 
Then La Prairie will host a caviar discovery masterclass, where guests can experience the brand's iconic Skin Caviar Collection and learn about the benefits powered by Swiss skincare science. These will take place at 11am and 5pm on Thursday 16 March, with £25 tickets – call 07741130653, or email [email protected] to book.
It's over to Armani on Friday 17 February, with three Spring Glow masterclasses planned to introduce the brand's new My Way Parfum. The fashion and beauty giant will showcase a fresh, glowing spring look, created using its Armani glow products and brand new eye tints, and inspired by the bottle. Tickets are £10 for 12.30pm, 4.30pm and 6pm masterclasses, redeemable against products – call 0161 838 0613 to book.
On Saturday 18 March at 12pm and 4pm, Dior city artist Vicky O'Connor will host a masterclass showcasing the new Dior collection, creating a soft everyday look, along with a fragrance experience to celebrate Mother's Day. Tickets are £35, again fully redeemable against products purchased on the day – call 0161 838 0636, or email [email protected] to book now.
You can see more and book the events at Selfridges Manchester Exchange Square here. 
Selfridges Manchester Trafford
Mother's Day Beauty Workshop Series – 15-18 March
Estee Lauder will kick things off in Trafford on Wednesday 15 March with a masterclass that will showcase their new lip collection, teaching ticket-holders how to create the perfect pout. Guests can also expect a tailored interactive foundation match, and find their perfect skincare recommendation. Tickets are £15 for 2pm and 4pm events – call 0161 629 1182 to book.
Showcasing their La Privee collection with a journey into the La Colle Noir will be Dior's experience on Thursday 16 March at 4pm and 7pm. Guests can expect an interactive sensory experience into Dior fragrance, with a blind smell experience of the raw ingredients and flowers, hosted by Dior's regional MUA Martin Aitken. Tickets are £30 and can be booked by calling 0161 629 1182.
Skincare legends Keihl's will be teaching people all about their natural and effective formulas of cult products like Midnight Recovery and Super Multi Corrective collection – tickets are £10 (fully redeemable against Keihl's products) and can be booked by calling 0161 629 1146.
Mother's Day Brunch and art workshop – 18-19 March
A series of art-filled brunches will take place on the upper level of Selfridges Trafford – guests will begin with a mimosa or prosecco before letting their creativity run free with art workshops.
These will take place between 10.30am and 12pm on Saturday and Sunday (anyone coming on Sunday will need to wait outside the customer entrance on Regents Crescent, Upper Level, as the store won't actually be open yet). Tickets for that are £25. 
You can see more and book the events at Selfridges Trafford here. 
New Mum experience
New mums can be pampered in the perfect way with Selfridges' concierge services. 
The £135 new mum experience includes a personalised blow-dry in your preferred style at Aveda, a luxurious facial by the experts at Dermalogica, and a one-on-one consultation with a children's brand specialist and £50 gift card.
Mother's Day beauty looks
Available at both stores is The Mum and Me beauty concierge package. 
Over the course of 90 minutes, you can have an extra special makeover for you and your mum. 
It's £80 and you can book it here. 
Featured image: Supplied
Sponsored
Stagecoach are leading the charge to get more women into engineering


Danny Jones
Bus operators Stagecoach are doing their bit to get more women to get into engineering in Manchester and across the UK.
The travel service that provides buses around the Greater Manchester and Cheshire area has launched a new campaign called, 'Engineering Your Future', the aim of which is to encourage more women to pursue a career in the field.
While Stagecoach Manchester has around 130 skilled engineers who ensure their various fleets of vehicles are well-maintained and able to meet the demand for everyday travel, only 3.1% of their skilled engineer workforce are women.
Keeping that in mind, their goal is to address the underrepresentation of women in both the engineering and transport sectors from 2023 onwards.
Spotlighting three of their talented engineers, Karen, Jess and Chelsea, each of them goes on to explain how they got into engineering, the transport industry as a whole and what the job involves.
The campaign aims to help promote the opportunities available through Stagecoach's engineering
apprenticeship programme, hopefully, encouraging more women to apply.
Crucially, it's worth noting that Stagecoach Manchester are just looking to hire people at entry level and leave them to it; many of their apprentices have gone on to be managers and even Engineering Directors
after completing their studies and going into employment with the company.
Janine Summers, Regional Director at Stagecoach and a driving force behind the campaign
said: "At Stagecoach, we are committed to supporting and promoting women across the transport
sector, so we would love to see more women starting their careers with us and coming
through our ranks."
"I'd urge any woman to explore her options and consider engineering as their career path. This is the beginning of something special at Stagecoach."
Moreover, the launch of the campaign is part of Stagecoach's wider commitment to fostering a diverse
and inclusive working environment, aiming to attract, recruit and retain a diverse workforce.
They have set themselves the target of achieving 40% of women in leadership roles and workforce in which 25% identify as an ethnic minority by 2026. Representation matters and we're always happy to hear local business taking this seriously — it's more than just words.
Stagecoach has employee-led diversity and inclusion networks, including those supporting
women and in the last 12 months these networks have led the charge when it comes to developing new family-friendly policies such as miscarriage, maternity, paternity and adoption leave. You love to see it.
Read more: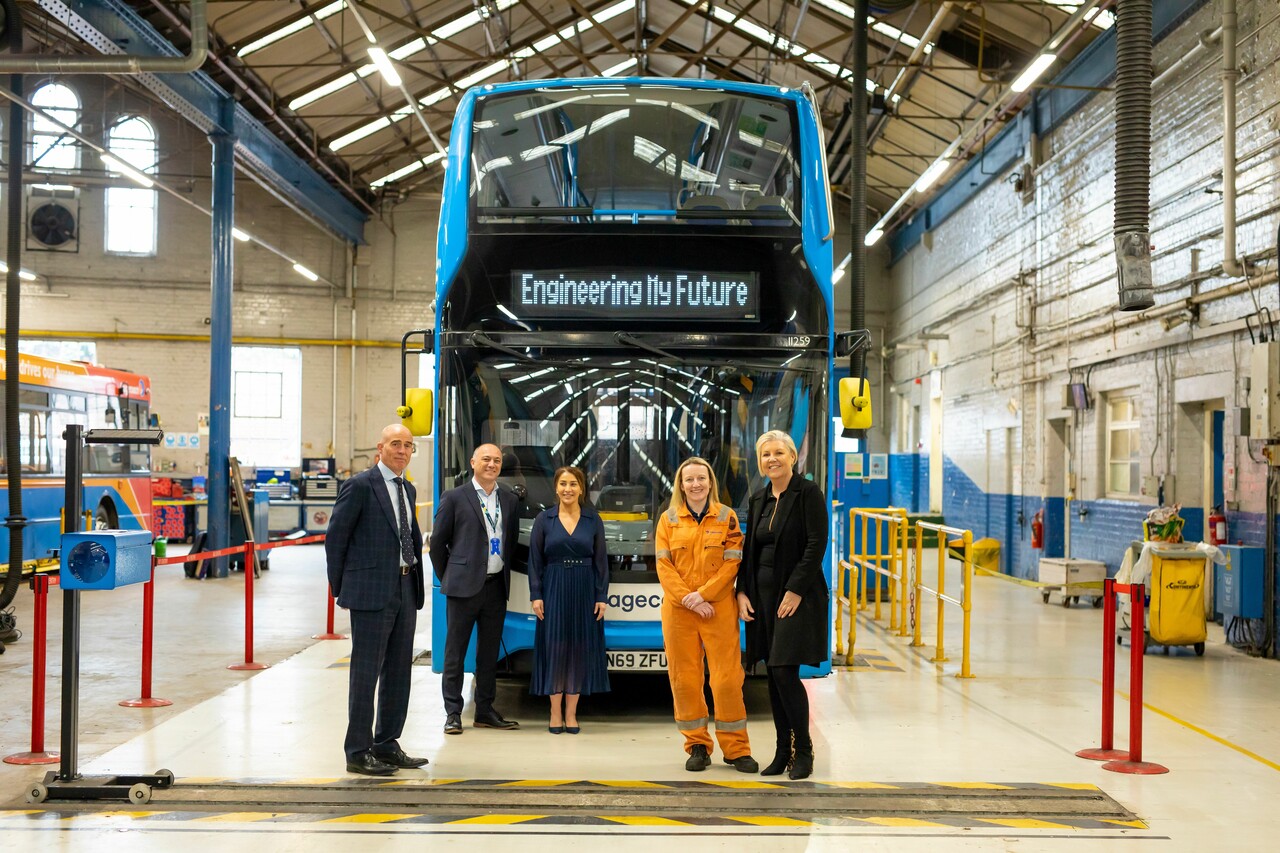 Operations Director Rebecca Rathore said: "Women have long been underrepresented in engineering, especially in the transport sector. Stagecoach Manchester is committed to changing that and helping women achieve their full potential.
"Working in public transport is enjoyable and rewarding and our depot teams are supportive
and friendly places to work. It's one big family."
As for MD, Lee Wasnidge, he assured that: "Stagecoach recognises people of all genders and backgrounds. We know everyone plays a fundamental role in our success. We have a duty to create a diverse and inclusive team that reflects the communities we serve."
If you or someone you know is looking for a career change and might want to spearhead a new generation of engineers and women in the transport sector, you can visit Stagecoach Manchester's careers page for more information and register your interest in an apprenticeship HERE.
For all the latest news, events and goings on in Greater Manchester, subscribe to The Manc newsletter HERE.
Featured Image — Supplied
Sponsored
Manc hiring platform Caroo are back with another belting but banned ad campaign — it's mint


Danny Jones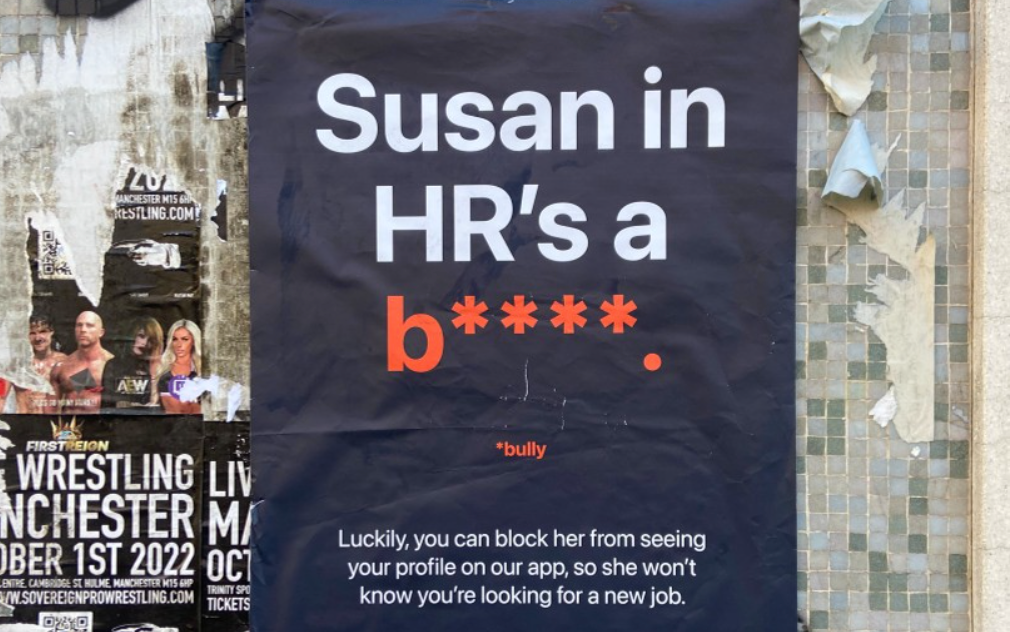 Manc hiring platform Caroo.co.uk are back at it again with another brilliant ad campaign. The only trouble is, it's getting pushback and was even banned from appearing on billboards.
Why, we hear you ask? Well, we don't know — we think it's absolutely ace and we'd call it more clever than controversial.
Regardless, that's what it has been labelled as by certain people in the marketing industry and their campaign was even rejected by all of the major billboard companies for being 'too provocative'.
We'll let you decide for yourselves:
The 'Ok Google' one had us belly laughing — so accurate it felt like a personal attack. Also 'Karen in HR' was right there, guys, but we'll let you off.
As you can see, the whole idea is simply a clever play on words using asterisks and common phrases you might come across in the workplace over the years, only this one toys with perception and reality.
It's also not the first time they've come up with an unorthodox advertising campaign either.
We personally love BJs…
In case you've never come across Caroo before, it's basically like Tinder (but for jobs, obvs.) The only catch is there are no recruitment agencies allowed. 
Caroo keeps you updated with all your favourite brands and companies' vacancies, as well as helping you find the right role through their clever algorithm.
With features like the ability to block your current employer from seeing that you're applying for something new, not to mention a dedicated team working behind the scenes to make sure you aren't just left to the whim of a machine's algorithm, it's no wonder they had such success over the past few years.
Read more:
Their whole deal is that their hiring platform allows you to just get on with finding your next biggest career move, without all the added faff of traditional job seeking.
Now working with over 650 different employers and more than 160,000 professionals who have installed their unique app, the Manc startup have gone on to become pioneers in their field, aiming to "disrupt" the job market as we know it — they even reduce their success fees to 7.5%
Caroo aims to put power back in the candidate's hands, so if you think you'd be up for a new job, download their app by clicking HERE.
For all the latest news, events and goings on in Greater Manchester, subscribe to The Manc newsletter HERE.
Featured Image — Caroo

link