Since the first Costco warehouse opened in 1983, the chain has amassed a massive fan base. The Costco empire has since ballooned to include over 850 locations in 14 countries. There are loyal Costco supporters in nearly every corner of the world, but you'd be hard pressed to find fans as devoted as Susan and David Schwartz.
The New York City-based couple has spent over two decades visiting Costco locations together. They've been to over 200 warehouses—and counting—around the world.
In 2016, the pair decided to compile all of their knowledge with the help of Costco employees past and present. Now, seven years and countless trips to the food court later, they're publishing their book, The Joy of Costco: A Treasure Hunt from A to Z.
More From Delish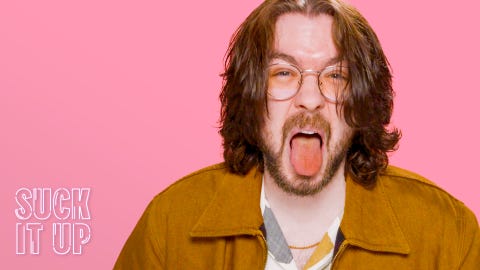 Delish sat down with the Schwartzes to unpack all of their secrets and insider tips that you should know before your next Costco run.
You Shouldn't Skip The Business Center
There are two types of Costco stores: the standard warehouse we know and love and the corporate-oriented Business Centers. Both big and small companies source supplies from the latter, but did you know that Business Centers are open to all members?
Even if you're not interested in buying commercial appliances or professional restaurant supplies, the Schwartzes say it's still worth a visit.
"If you're a real foodie and you want really good professional level chef's knives, that's a great place to go," says Susan.
You can also go to your local Business Center to take advantage of the produce. Instead of the small refrigerated rooms in normal warehouses, the ones at the Business Center are exponentially larger, spanning the length of nearly "half a football field," Susan estimates.
"These quantities are large, but not undoable, if you share it with friends," she adds. "So you can get a huge bag of arugula and split it up with two friends for five dollars."
There's A Secret To Spotting Soon-To-Be-Discontinued Products
Costco warehouses only stock 3800 different products at a time, so they're constantly retiring items to make way for new ones. There's nothing worse than going to Costco only to discover that your favorite snacks have been discontinued.
According to the Schwartzes, there's one clear sign that shoppers can spot in order to identify which products are on their way out. Among communities of die-hard Costco fans, it's known as the Death Star. Don't get it confused with the Star Wars space station—at the warehouse, it's just an asterisk in the top right corner of the price tag.
"That doesn't mean that it's always going to be discontinued forever," David says. "That could mean that it's gonna be given a rest for three months, and then come back."
Costco strongly considers what customers want, so the best way to ensure that your favorite snacks return to warehouse shelves is to let them know. The Schwartzes suggest stocking up on products with Death Stars so the inventory reflects the demand and indicates that it shouldn't be retired permanently.
You can also reach out to your local warehouse via email and ask them to restock an item. If they're already planning on bringing it back, they'll even tell you when you should expect to find it at Costco again.
The Food Is Seriously Fresh
We already know that Costco's food is one of the most exciting parts of the warehouse. You can get artisanal cheese, affordable pantry staples, and of course, the rotisserie chicken.
Besides the low cost, the biggest benefit of Costco's food is that it's guaranteed to be fresh. There aren't any fillers or preservatives in their baked goods. The cooler cases are vigilantly checked to store meat and seafood at the ideal temperature.
And, most notably, their rotisserie chicken and pizza only stays on the shelves for two hours tops. If a container of rotisserie chicken hasn't been picked up within that time frame, it's brought back and repurposed into other ingredients. The same goes for the pizza—both in the refrigerated section and at the food court. Any pizza that's not sold within two hours gets frozen and donated to local food banks.
"They understood that if they wanted to get into fresh food, they had to do it right," David says.
It's All About Location, Location, Location
Every individual Costco is specifically tailored to the local clientele, which means you'll find different products in every warehouse.
"About 40 percent of the products are regional at any warehouse," says Susan. "So when you go to New Orleans you can get a massive shrimp boil or a huge container of roux. In Alaska, you can buy reindeer sausage."
The location of your local Costco also affects what samples are available. Every week, regional merchandisers collaborate with store managers to determine the products that customers can try in the warehouse. Another pro tip: samples are typically only available between 11 a.m. and 4 p.m.
"If you go from, let's say, the East Coast to the Midwest, and you stopped by a Costco within the same week, you'll see a completely different lineup of samples," David says.
There are even differences when it comes to the food court. Every Costco food court in the world sells hot dogs. According to David's calculations, Costco sells seven times more of them annually than every MLB stadium combined. But the recipes can vary depending on which one you visit. In Asia, the hot dogs are made from pork while every other part of the world uses beef. But the most exciting component are the unique international toppings.
American Costco fans love their raw onions, but in Iceland (where 75 percent of the population has a Costco membership, by the way) you can top your dog with crispy fried onions. At Mexican warehouses, you have an unlimited supply of pickled jalapeños.
You're Likely Looking Over The Best Deals
Costco warehouses are so massive you can get lost in them, it's easy to miss some of the best Costco deals. But David and Susan have identified some of the best things to buy. The first? Rental cars. On many of their travels, they rent cars through Costco for 30 percent less than what you would pay rental car companies.
You might be going to Costco primarily for the food (at least we are), but the Schwartzes say you should never skip over their healthcare services. For example, hearing tests are normally valued at around $350, but anybody—whether you're amember or not—can make an appointment to get a test for free.
They also have a mail-order pharmacy that has affordable, transparent pricing. You can get several months-worth of your medication delivered straight to your doorstep. "We don't have to talk to our doctors to get renewals or to insurance companies to argue over prices. Costco takes care of all of that," Susan says.
The Joy of Costco: A Treasure Hunt from A to Z will be available online and at Costco stores starting September 12th in honor of the company's 40th anniversary. The book is currently available for pre-order on Amazon.
Editorial Assistant
Gabby Romero is Delish's editorial assistant, where she writes stories about the latest TikTok trends, develops recipes, and answers any and all of your cooking-related questions. She loves eating spicy food, collecting cookbooks, and adding a mountain of Parmesan to any dish she can.
link